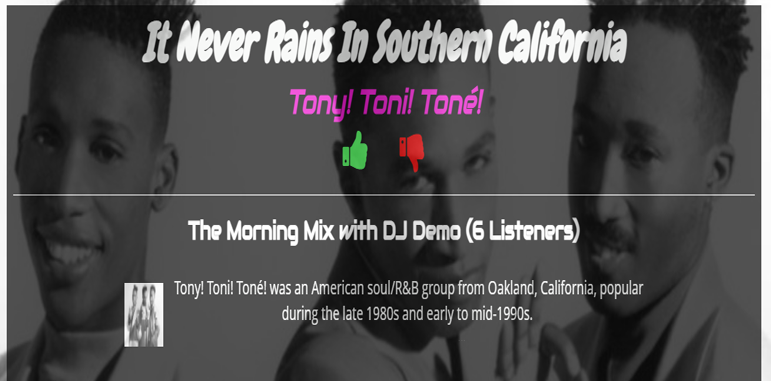 Several widgets use the artist profile system to display current and last played tracks. Each time a new artist plays on your station, artist data such as images, biography and related artist are saved and displayed whenever that artist plays.
Dashboard Widget
Only the admin has access to the special current artist dashboard widget. Click on the artist to edit meta data, images and more.
Multiple Images
SHOUTcast Widgets has been storing artist data for over 10 years and has multiple photos of most artists. If the artist isn't found in our local artist library, the system will automatically search other sources such as iTunes, Last FM or Spotify.
an artist image cannot be found, your station logo will display by default. As an admin and using the special admin widget, you can easily change either artist image to one of your own.