Current Weather Widget
Fully Customizable! This widget is easy to embed into your website or blog and comes with your choice of colors, styles and more!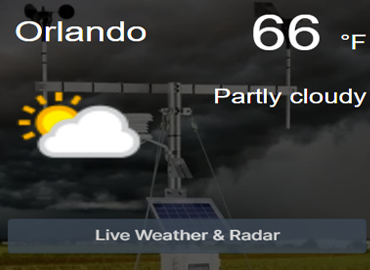 The City
The Weather Widgets work with any postal code in the world. Weather Widgets do require a free API key from weatherapi.com which offers 1 Million api calls per month free.
The Code Generator
Create your widgets with ease using the SHOUTcast Widgets code generator. Choose the Google font of your choice & widget size. Colors, location and more weather widget settings under SHOUTcast Widgets ADMIN settings section.
The Dashboard Widget
Quickly view the current weather in your city including links to radar, extended forcast and more. Any emergency weather alerts that are issued in your area will be highlighted in red, simply mouse over to view details.