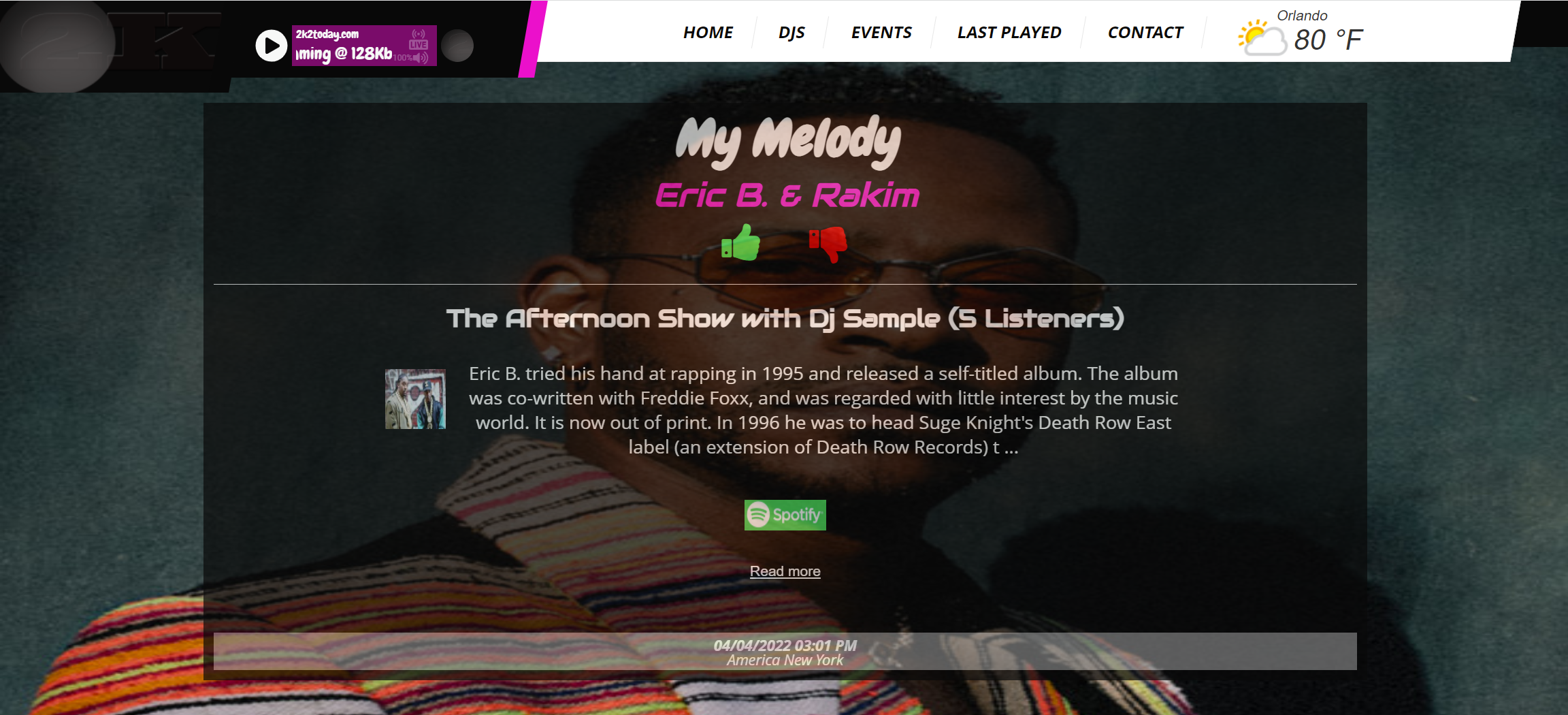 Integrated Website Builder
No Website? No Problem! The SHOUTcast Widgets Website Builder come preinstalled with the currently playing artist, song, event, last played and much more.
The Artist Stage
As with other widgets, the website builder makes use of the Artist Profile System to display the currently playing on the artist stage.
Using the Last.FM API, SHOUTcast Widgets will pull the image, biography and other data for each artist that's played on your stream and store them into a database to prevent repeated calls to the Last.FM API. This method allows you to make changes to the data using the SHOUTcast Widgets Panel. The end result is a dynamic jQuery stage that comes in different sizes and styles.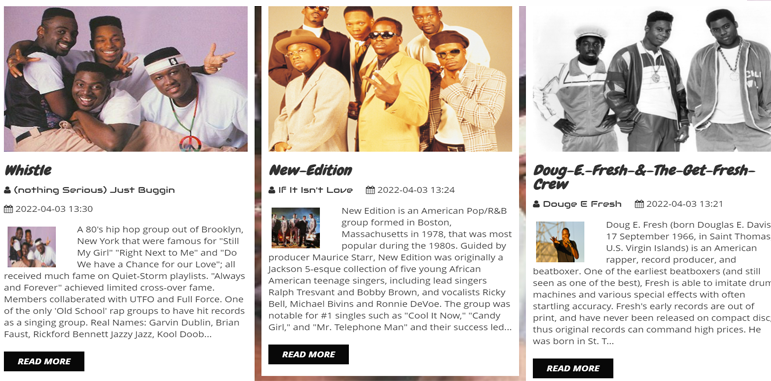 Website Last Playing Tracks
The last played tracks in the website builder is a little different then the Last Played Tracks Widget. While the last played widget has a code generator to create your custom widget, the website builder has it's own independent settings.